Your beautiful Wedding captured in Hi-Definition, the way you want, without breaking the bank?
You bet.
Two of my children were recently married. One was in Moorpark CA and the other in Santa Barbara CA. The Moorpark Wedding videographer did not reach out to us and ask what we wanted the final video to look like and the Santa Barbara Videographer created this 7 minute epic movie that didn't include the major moments from the ceremony and the reception. After that I decided on my unique approach.
Plessner Digital will capture your special day, in HD Video, incorporating the major moments of the day and evening. I believe "Less is More." That does NOT mean cheap, it means elegant and professional. Let us keep the cost down and deliver a wonderful video that you and your spouse will cherish forever.
Want a simple video? The One Camera Package is for you. A little more? The Two Camera Package offers that. The wedding with a little aerial coverage? The Multi-cam Package has you covered.
We will sit down together and talk about the ceremony, the reception and any extras you might want and discuss exactly what you'd like to see.
After all, it's your day!
Extras
Pre-Wedding Coverage (getting ready, document signing, first look, etc.) $300
If you want drone coverage at the reception, that is $300
Interviews/toasts with guests (outside of planned speeches) $200
A highlight reel is an extra $500
Final video can be on flash drive or DVD
Extra copies of DVDs are $30.00
Extra Flash drives are $20.00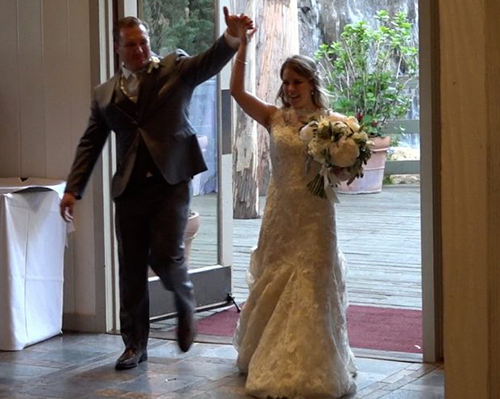 Schedule a Consultation Today